0622 Bing Cha
Brand & Factory : Dayi, Menghai Tea Factory | Type : Sheng/Raw | Vintage Year : 2008

(rating: 3.8 out of 5)
Menghai 0622 was only launched in 2006, and it made an immediate impact when it won the second prize in the 13th Shanghai National Tea Culture Competition (2006). The recipe for this tea is said to be perfected through the unification of 92 Fang Cha (Brick tea) and 7532 recipes, so if you a are a fan of any of these, you should give this tea a try. Puíer collectors and even tea merchants in China are already reserving this tea cake in anticipation that the price will soar after a few years of aging.
Actual Product Image (click to enlarge

)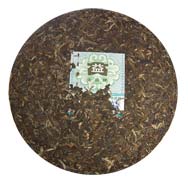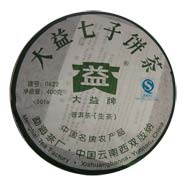 Reviews & Ratings
New to puer. Bought 6 different ones to taste. This one is somewhat smokey and is enjoyable. As for all of those tasting notes...apricot & etc, I get none of that. But itīs enjoyable. Tastes vegetal and gently smokey. I like it. & I look forward to seeing what happens when it ages.


Philip (11/17/2013)

Some say itís been over-hyped but...naah, I think itís a ripper. Very short infusions for this vibrant sheng.


Robert (2/16/2007)

Very complex taste. I am sure this will become a real gem if saved for some years...


Kim (12/10/2006)

my first pu erh. not bad


Michael (10/31/2006)


If you have purchased this tea before and wish to review it, please login to your account and click on the Review & Rate item link.
Item(s) : 0
Your shopping cart is empty