8332 Yi Wu Ye Sheng Bing Cha
Brand & Factory : Jin Fan / Golden Sail, Guangdong Tea Import and Export Co. Ltd. | Type : Sheng/Raw | Vintage Year : 2006

(rating: 4.3 out of 5)
Pu'er tea made from tea leaves harvested from Yi Wu mountainous areas is renowned for its unique and complex flavor once it has been properly aged. 8332 Yi Wu Ye Sheng Bing Cha is compressed using very special and high quality tea leaves and buds as can be seen in the closed up photo of the tea cake. It is very likely to age well and we highly recommend this tea cake to Pu'er tea collectors.
Actual Product Image (click to enlarge

)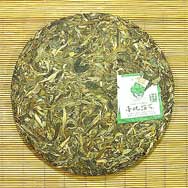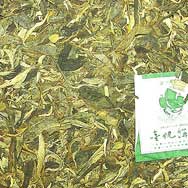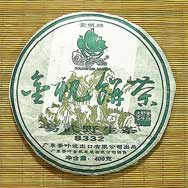 Reviews & Ratings
I like this tea for everyday drinking, light and delicious, i purchased 3 to taste through the years and it has mellowed and improved really well with age. Now 2015 iīve have enjoyed this tea for 8 years.


Andrew (1/20/2015)

good green puer, sweet, with an abundance of buds as noted, very good price for quality


Sergio (6/18/2008)

I have some Yi Wu cakes that I like, even though, like many westerners, I donít quite get the point. I guess "calm with a plum-sweetness" would sum up my experience of the ones that have appealed. This 8332 seems to be a bit of a contrivance, since much of its sweet character seems to come from the numerous pale buds, and it does have lot of silver-bud fruitiness on the nose and palate. But itís a nice drink, so what the hey!


Robert (2/18/2007)


If you have purchased this tea before and wish to review it, please login to your account and click on the Review & Rate item link.
Item(s) : 0
Your shopping cart is empty