8633 Bing Cha
Brand & Factory : White Crane, Xiaguan Tea Factory | Type : Sheng/Raw | Vintage Year : 2006

(rating: 2 out of 5)
This tea cake from Xiaguan is compressed using 3rd grade tea leaves material. The tong (bundle of seven) is wrapped using Xiaguan's traditional Tie Bing wrapping method, where brown paper is used instead of the more common bamboo wrap.
Actual Product Image (click to enlarge

)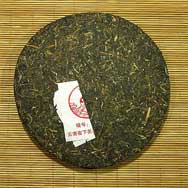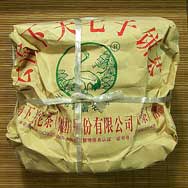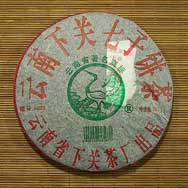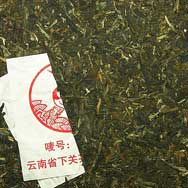 Reviews & Ratings
Nothing really special; no surprises. Slightly weaker sheng but still surprisingly strong, certainly one for storage by any judgement.


Vladimir (2/6/2007)


If you have purchased this tea before and wish to review it, please login to your account and click on the Review & Rate item link.