9081 Hong Lian Yuan Bing Cha
Brand & Factory : 9081 Sheng Shi Zhong Cha, Yunnan Branch China Tea Import and Export Co. Ltd. | Type : Sheng/Raw | Vintage Year : 2007

(rating: 4.7 out of 5)
Hong Lian Yuan Bing Cha is one of the seven tea cakes in 9081 Sheng Shi Zhong Cha (9081 Prosperous Times) tea cake series. This series is Yunnan Tea Import and Export Co. Ltdís year 2007 flagship product and was compressed using high quality tea leaves from Xi Shuang Banna area.

*The Tong (i.e. bundle of seven tea cakes) is comprised of seven different tea cakes in the series:

9081 Fu Lu Yuan Bing Cha (Fortune Round)
9081 Hong Lian Yuan Bing Cha (Red Lotus Round)
9081 Hong Xin Yuan Bing Cha (Red Heart Round)
9081 Zhong Cha Hong Yin Bing Cha (Red Seal)
9081 Zhong Cha Huang Yin Bing Cha (Yellow Seal)
9081 Zhong Cha Lan Yin Bing Cha (Blue Seal)
9081 Zhong Cha Lu Yin Bing Cha (Green Seal)
Actual Product Image (click to enlarge

)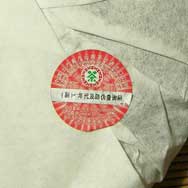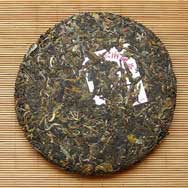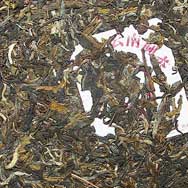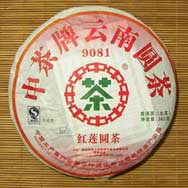 Reviews & Ratings
Nice puer! Even though itís very young it tastes good. A bit strong and bitter, but with a broad and deep taste, and a lovely sweetness. I think this cake will become really great in a few years.


Oskar (3/16/2008)

Picked up the Tong of this entire series (includes all of the 9081 cakes shown, which is the same tea in 7 different wrappers). Good quality bing cha with a mix of large leaves, buds and stems. Very aromatic and still quite (expectedly) smoky. Brews up with a bitter edge unless youíre extremely careful on steeping for a short period, but with a lingering sweetness on the finish. The smokiness and bitterness should go away in a few years; this oneís worth aging and should turn into a fine aged sheng in a few years!


Elliot (1/26/2008)

Fresh Smell fills a whole room when I open package. Very nicely strength feeling come to my mind. A few years late, this will be one of my pleasure surly.


Tegan (10/22/2007)


If you have purchased this tea before and wish to review it, please login to your account and click on the Review & Rate item link.
Item(s) : 0
Your shopping cart is empty