9081 Zhong Cha Lan Yin Bing Cha
Brand & Factory : 9081 Sheng Shi Zhong Cha, Yunnan Branch China Tea Import and Export Co. Ltd. | Type : Sheng/Raw | Vintage Year : 2007

(rating: 5 out of 5)
Zhong Cha Lan Yin Bing Cha is one of the seven tea cakes in 9081 Sheng Shi Zhong Cha (9081 Prosperous Times) tea cake series. This series is Yunnan Tea Import and Export Co. Ltd's year 2007 flagship product and was compressed using high quality tea leaves from Xi Shuang Banna area.

*The Tong (i.e. bundle of seven tea cakes) is comprised of seven different tea cakes in the series:

9081 Fu Lu Yuan Bing Cha (Fortune Round)
9081 Hong Lian Yuan Bing Cha (Red Lotus Round)
9081 Hong Xin Yuan Bing Cha (Red Heart Round)
9081 Zhong Cha Hong Yin Bing Cha (Red Seal)
9081 Zhong Cha Huang Yin Bing Cha (Yellow Seal)
9081 Zhong Cha Lan Yin Bing Cha (Blue Seal)
9081 Zhong Cha Lu Yin Bing Cha (Green Seal)
Actual Product Image (click to enlarge

)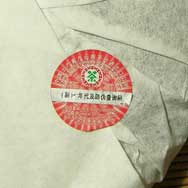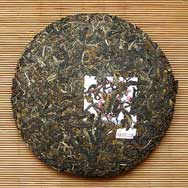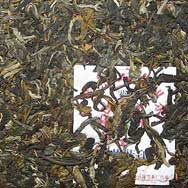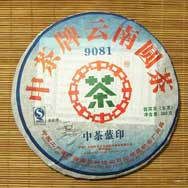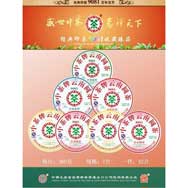 Reviews & Ratings
This has become my favorite tea and I have enjoyed it since 2007 when I ordered my seven tea cakes until today (December 26, 2015) when I finished my last tea cake and ordered another 7. It has become more cherished each year of aging. I very much appreciate and enjoy the complex flavors of this tea and allow my tea to brew in the tea pot throughout the day until I have consumed the last drop. It has a pleasant smell of herbs and a refined and substantial green tea flavor one might expect from a fine tea liqueur. As one would expect it starts out with a light color with the first cup progressing to a darker hue and stronger edge as it steeps in the pot with the flavor and body growing stronger and fuller. Simply a beautiful, complex and flavorful tea.


David (12/26/2015)


If you have purchased this tea before and wish to review it, please login to your account and click on the Review & Rate item link.
Item(s) : 0
Your shopping cart is empty
Dear valued customers,
We will be closed from 5th Feb 2018 to 26th Feb 2018 for Chinese New Year holidays. No orders will be processed during this period but customer service will be operating business as usual.