Boyou.0507M Bing Cha
Brand & Factory : Boyou Tea Production Co. Ltd. | Type : Shu/Cooked | Vintage Year : 2006

(rating: 5 out of 5)
The taste and characteristics of this tea closely resemble that of Menghai 7572's, which is no surprise considering that Boyou.0507M is created based on Menghai Tea Factory's renowned 7572 formula. The tea cake is compressed using 7th grade tea leaves harvested from Menghai areas.
Actual Product Image (click to enlarge

)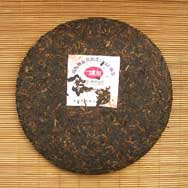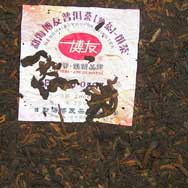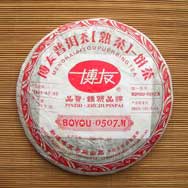 Reviews & Ratings
Boyou numbered-recipe cakes are a reliable buy.


Robert (3/25/2008)


If you have purchased this tea before and wish to review it, please login to your account and click on the Review & Rate item link.