Chen Nian Pu-er Cha
Brand & Factory : N/A | Type : Shu/Cooked | Vintage Year : 1995

(rating: 4.6 out of 5)
Like wine, Pu'er's quality and taste improve with age. Our Old Aged Pu'er has been carefully aged to develop a taste that is wonderfully complex, silky smooth and mellow. In addition, Pu'er tea is revered for its medicinal qualities, aids digestion, lowers cholesterol and controls obesity. A must try for all Pu'er tea lovers.
Actual Product Image (click to enlarge

)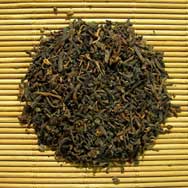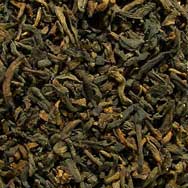 Reviews & Ratings
This tea is certainly very smooth, but I am not a big fan of aged teas... well not yet at least! Maybe I may get the taste for them one day.


David (10/6/2007)

Great Tea! Bought for my parents and they asked that I get them more.


Nancy (4/17/2007)

This tea has an excellent bitterness and should be in everyones pu erh collection. Tastey taste!


Jason (4/11/2007)

Very nice flavor. Good with meals. Good multiple infusions.


Eva B (1/17/2006)

Excellent taste ,very enjoyable.


natalie (12/3/2005)

Similar to Gong Ting Pu-erh and smooth, again a little pricey.


Alexander (10/8/2005)

the tea is dark chestnut in color,very smooth,no bitterness or bad after taste.I really like it.Good for 3-4 infusion.Highly recommended.


wittaya (9/18/2005)


If you have purchased this tea before and wish to review it, please login to your account and click on the Review & Rate item link.
Item(s) : 0
Your shopping cart is empty