Dai Xiang Tuo Cha
Brand & Factory : Ba Jiao Ting, Li Ming Tea Factory | Type : Sheng/Raw | Vintage Year : 2012
Dai Xiang Tuo Cha is a specialty of the Dai region in Xishuangbanna (home of Pu'er tea). It is said that every family in Dai village has a pot of this tea by their fireplace, ready for personal drinking and to serve to their guests. The tea leaves used to make this tuo cha were picked from ancient wild grown tea plants of at least a hundred years old from the Bulang Mountain. The tea has a hint of smoky/fire note in the fragrance. It produces a strong liquor that can last many infusions.
Actual Product Image (click to enlarge

)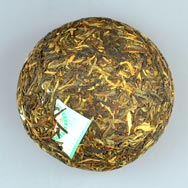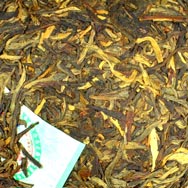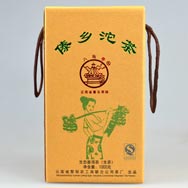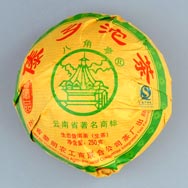 Reviews & Ratings
No review for this Dai Xiang Tuo Cha yet...

If you have purchased this tea before and wish to review it, please login to your account and click on the Review & Rate item link.