Feng Huang Li Bing Cha
Brand & Factory : Gu De, Da Li Nan Jian Tea Industry | Type : Sheng/Raw | Vintage Year : 2005

(rating: 3.3 out of 5)
Feng Huang Li Bing is made using leaves harvested from tea trees growing 2000 meters above sea level in mountainous areas of Wu Liang Shan, central-south of Yunnan province. The cake is pressed into shape using a hand-held mold, thus the shape might not be perfectly round.
Actual Product Image (click to enlarge

)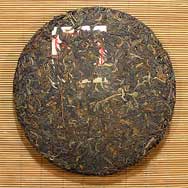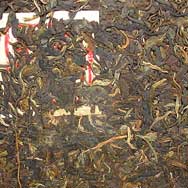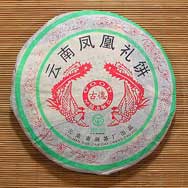 Reviews & Ratings
Surprisingly good, especially at the price.


Michael (5/31/2007)

Not that bitter. Feels smoky and reminds me of the smell of bicycle inner tubes. Completely lacks energy and in all I thought this was a poor tea. Mixture of leaves, mostly small. Compression is loose.


Vladimir (2/14/2007)

I have a liking for Nan Jian as an everyday brand. This cake has the sweetness and the tonic or "medicine" flavour Iíve come to like in other NJs. Itís hardly a complex pu, thereís not much in the way of power or bitterness, but it may well age nicely for a while. It may surprise! For now, I like the malt-sweetness of this cake and I love the price. A caution: except for the iron-cake, I find it essential to break up the NJ cakes and tuos to get a good mix of flavours.


Robert (1/29/2007)


If you have purchased this tea before and wish to review it, please login to your account and click on the Review & Rate item link.
Item(s) : 0
Your shopping cart is empty