Feng Huang Shu Tuo Cha
Brand & Factory : Tu Lin, Da Li Nan Jian Tea Industry | Type : Shu/Cooked | Vintage Year : 2008

(rating: 4.3 out of 5)
This is Da Li Nan Jian's 100 grams cooked Tuo Cha. Da Li Nan Jian is renowned as a quality Tuo Cha producer, and is generally seen as second only to Xiaguan. This Tuo Cha makes a good everyday Pu'er tea.
Actual Product Image (click to enlarge

)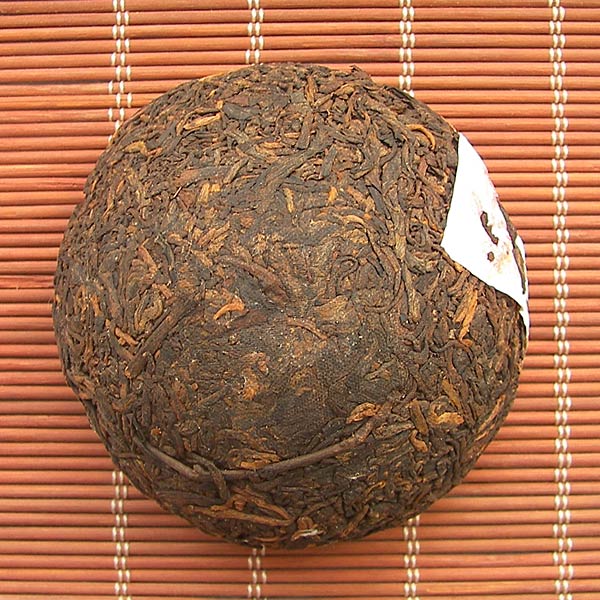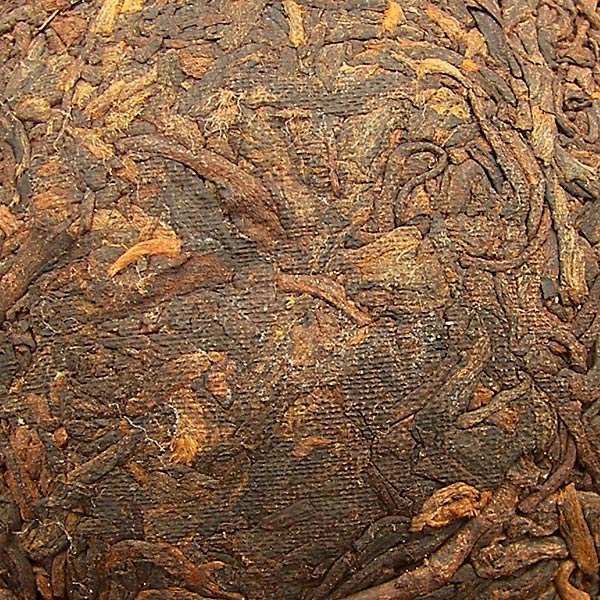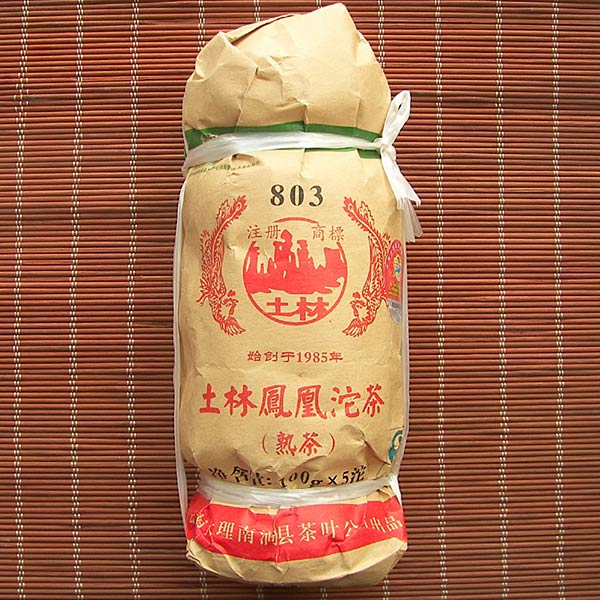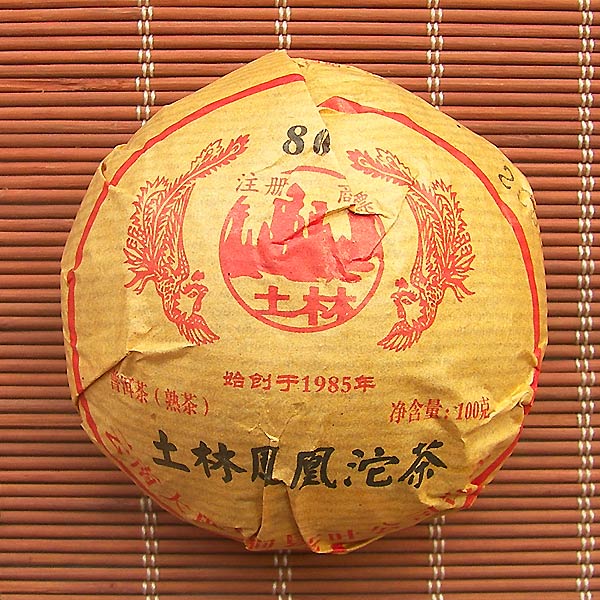 Reviews & Ratings
Хороший, годный пуэр. На самом деле он более тёмный, чем на фотке. Пристойно заваривается целых 5 раз, не считая нулевой заварки (её, действительно, лучше вылить).


Vitaly (12/21/2013)

Good and cheap shu tuo for daily drinking, rather smooth and sweet, not very intense.


Esteban (8/29/2011)

It is a very good tea for its price. I even reordered from it, because I got used to its simple, nice taste. It is definitely a tea for everyday, even for medical use.


Laszlo (7/14/2011)

A very good cooked puer. It tastes nice and the price is unbeatable.


Laszlo (7/14/2011)

very good sweet has good dark chocolate properties could go good for a dessert tea


david (11/14/2009)

Quite particular odor,it reminds me mushrooms and autumnal forest.Really strong pu´er,even the color when brewed it´s very very dark for many infusions,but for me it lacks sweetness.By reading 2007 reviews it seems that 2008 tuochas maybe need some time to become sweet and mellow,so i will stock some pieces for future and just wait.Anyway something that worth this price and a good everyday drinking.


Pierantonio (9/2/2008)

Sometimes even cheap stuff can be excellent. I truly like its sweet and creamy taste.


Aadu (7/2/2007)

I decided to give this tea a shot after reading Robert's review, and I must thank him as I'm far from being disapointed. My search for a good everyday cooked pu'erh is over, I found it, this is it. I had been drinking expensive 1994 MengHai purple semi-cooked bricks which was the only cooked pu'erh I liked, all the others I tried we're either bad or not good enough to make me want to drink it everyday. These tuochas are not only delightful, but they are also some of the most affordable pu'erhs out there. They are perfect for either a beginner or an old timer pu'erh drinker, IMO. Its a shame they are out of stock, because I would really like to get my hands on a lot more of these!


Mathieu (6/8/2007)

This rating takes into account price. It's $6 for a five-pack of these tuos: that's seriously cheap. Some may avoid this product because the price is so low. Don't. This shu tastes and smells sweet, the flavour is full and comforting...and I have a sample of this stuff from '94 which indicates to me that it will age very well. It's usually the very cheap Nan Jians that appeal to me the most, and it seems that their basic tuochas - which they've been churning out in bulk for decades - never miss. I'm a bit of an NJ fan, and I think you have to be a fan to like some of their other productions (especially the weird Gude bing); however, I think most will enjoy this little sweetie. (N.B. I always break up the whole tuo because the difference between layers can be very marked with NJ's. Also, the smell of the dried leaves is not to be missed!)


Robert (2/22/2007)


If you have purchased this tea before and wish to review it, please login to your account and click on the Review & Rate item link.
Item(s) : 0
Your shopping cart is empty