Gong Ting Bing Cha 07
Brand & Factory : Dayi, Menghai Tea Factory | Type : Shu/Cooked | Vintage Year : 2007

(rating: 3 out of 5)
This tea cake is compressed using very high grade tea leaves and buds that are golden brown in color. The Chinese name "Gong Ting", which means Imperial Tribute Tea, suggests that this tea is fit to serve an Emperor. Gong Ting Bing Cha was first introduced by Menghai in 2005 as a special, single batch (batch number 501) tea cake but it makes a return in year 2007 due to popular demand. We are carrying the first batch (701) of year 2007 Gong Ting Bing Cha.
Actual Product Image (click to enlarge

)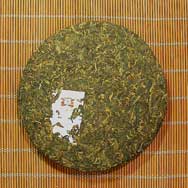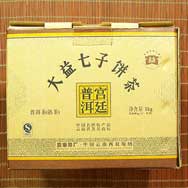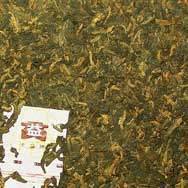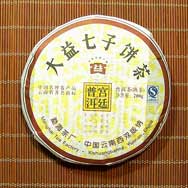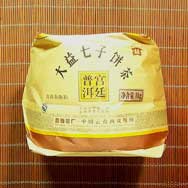 Reviews & Ratings
Not live up to it's name. 'Gong Ting'.


GUNAWAN (5/11/2008)


If you have purchased this tea before and wish to review it, please login to your account and click on the Review & Rate item link.
Item(s) : 0
Your shopping cart is empty