Hong Ban Na Zhi Chun Bing Cha
Brand & Factory : Yi Bang Cha Ma Si Tea Industry Co. Ltd. | Type : Shu/Cooked | Vintage Year : 2006

(rating: 3.7 out of 5)
Hong Ban Na Zhi Chun Bing Cha is processed using early spring tea leaves harvested from Xi Shuang Ban Na in southern Yunnan province. Xi Shuang Ban Na is a very important and one of the main Pu'er tea harvest area in China. The name Ban Na Zhi Chun means "The Spring of Xi Shuang Ban Na" while Hong (Red) represents that this is a cooked Pu'er tea.
Actual Product Image (click to enlarge

)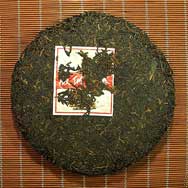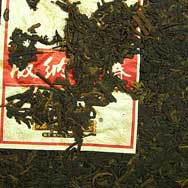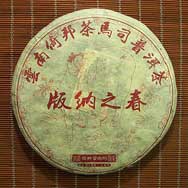 Reviews & Ratings
Ровный, не крепкий, не долгий, приятный вкус и запах. Хороший, без преувеличений.


Alex (12/19/2011)

Dark, sweet and smooth liquor. Aroma of wet leaves reminded me of burnt sugar and cola. Big leaves, mostly quite dark. Very yummy taste. I got 6 nice infusions out of it easily. I guess Iím gonna order some more soon.


Aadu (8/1/2007)

Strongly fermented shou, a bit weird, when brewed the leaf is dark and quite brittle. Tastes a bit like red tea with some "off" flavors. Good value at the price but at best average as a tea.


Vladimir (2/6/2007)


If you have purchased this tea before and wish to review it, please login to your account and click on the Review & Rate item link.
Item(s) : 0
Your shopping cart is empty