Hong Hua Zhuan Cha
Brand & Factory : Jia Jia, Haiwan Tea Factory | Type : Shu/Cooked | Vintage Year : 2006

(rating: 4.6 out of 5)
Hong Hua Zhuan Cha tea brick is compressed using tea leaves picked from old tea trees in the mountain areas of Yunnan province. Also available is the uncooked version of this tea, Lu Hua Zhuan Cha which features a green flower on the front of the box instead of a red one.
Actual Product Image (click to enlarge

)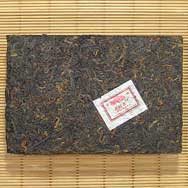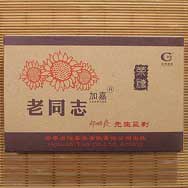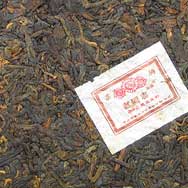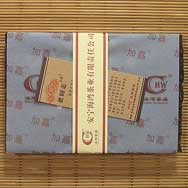 Reviews & Ratings
A scent reminiscent of red licorice and ripe fruit, with a dark color. The taste is a light and smooth PuŽer flavor, with a spicy finish that sticks to your lips. Overall an excellent drinking experience.


David (12/26/2015)

Good tea with nice smell, earthly and sweetish aroma. Strong dark color.


Uros (6/6/2008)

Lite fermentation, nice smell of leather and mushrooms. Somewhat light for my taste, but full-bodied, nice and refreshing drink. Good for 5-6 infusions.


Aadu (7/2/2007)

really nice pu erh with an excellent clearence of sweetish aroma and nice leaves and buds.not the strongest/powerfullst one but nice taste also after the fourth infusion the tea satisfys you.


eike (4/29/2007)

The quality and pressing of the leaves of all the 4 teas I got show the same excellent quality.


Chung (11/7/2006)


If you have purchased this tea before and wish to review it, please login to your account and click on the Review & Rate item link.
Item(s) : 0
Your shopping cart is empty