Kong Que Zhi Xiang Qi Zi Bing Cha
Brand & Factory : Ba Jiao Ting, Li Ming Tea Factory | Type : Shu/Cooked | Vintage Year : 2005
This tea cake is named after Menghai County's nickname, Kong Que Zhi Xiang, which translates to "Village of Peacock". Printed on the middle of the wrapper is four Chinese characters - "Yue Jiu Yue Chun" meaning that the older the Pu'er the gets, the more mellow it becomes.
Actual Product Image (click to enlarge

)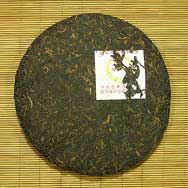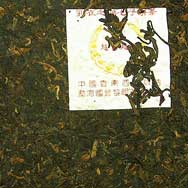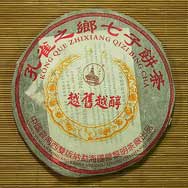 Reviews & Ratings
No review for this Kong Que Zhi Xiang Qi Zi Bing Cha yet...

If you have purchased this tea before and wish to review it, please login to your account and click on the Review & Rate item link.
Item(s) : 0
Your shopping cart is empty