Lu Hua Zhuan Cha
Brand & Factory : Jia Jia, Haiwan Tea Factory | Type : Sheng/Raw | Vintage Year : 2006

(rating: 4 out of 5)
Lu Hua Zhuan Cha tea brick is compressed using tea leaves picked from old tea trees in the mountain areas of Yunnan province. Also available is the cooked version of this tea, Hong Hua Zhuan Cha which features a red flower on the front of the box instead of a green one.
Actual Product Image (click to enlarge

)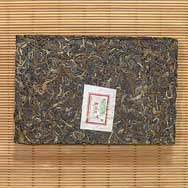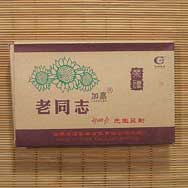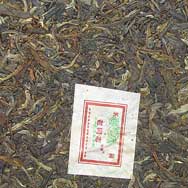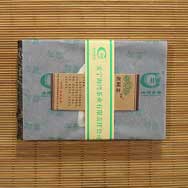 Reviews & Ratings
A really nice brick of tea. I think though it is quite tempting to break it, I will put it aside for further aging.


Laszlo (7/3/2011)

Good Tea-sip small amounts-but overall good tea - it could be better if cold brewed and sipped hot or cold as one would prefer - I would recommend this tea for once a week on the week end to relax- dont need to use so much tea with this is my feeling


michael (10/5/2009)

Smpled it as an excellent green tea. Will wait for 5 years and drnking it up slowly. Cannot wait for 20 years.


Chung (9/27/2007)

brick is rock hard. tea is light and sweet. redy to drink now.


ryan (9/12/2007)


If you have purchased this tea before and wish to review it, please login to your account and click on the Review & Rate item link.