Meng Hai Zao Chun Lao Shu Cha
Brand & Factory : Nan Qiao Tea Factory | Type : Sheng/Raw | Vintage Year : 2007

(rating: 3 out of 5)
Meng Hai Zao Chun Lao is a Te Zhi (special) grade tea cake produced based on Mr. Bai Shui Qing's blend formula. Mr. Bai is a highly respected Pu'er connoisseur, and is known as one of the "Pu'er Tea Top Ten Outstanding Person" in China. What makes his formula so special is that his tea cakes are known to age extremely well. The raw tea cakes that were produced using his formula (88 Qing Bing) back in year 1988 are demanding close to $1,400 a piece in the market now. Not much is known about the formula except that the tea leaves are carefully selected from Ban Zhang, Meng Song, and Ba Da (early spring Arbor trees) areas. Not to be missed for serious Pu'er tea collectors.
Actual Product Image (click to enlarge

)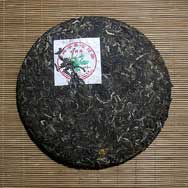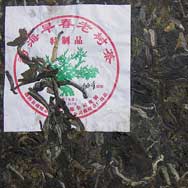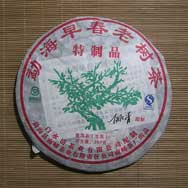 Reviews & Ratings
Pleasant and fragrant when lightly brewed. However, when steeped longer to test its base characteristics, it did not produce a very strong finish - you get a rather bland feeling in the mouth fairly quickly. Time will tell how this tea will develop. Will leave it alone for at least a year before I test it again.


Cheah (12/5/2007)


If you have purchased this tea before and wish to review it, please login to your account and click on the Review & Rate item link.
Item(s) : 0
Your shopping cart is empty