Menghai Sheng Bing Cha 06
Brand & Factory : Yi Bang Cha Ma Si Tea Industry Co. Ltd. | Type : Sheng/Raw | Vintage Year : 2006

(rating: 3 out of 5)
This is the raw Pu'er version of Yi Bang Cha Ma Si Tea Industry's Menghai Cha Pin Xi Lie Series of Tea Cakes. It is compressed using tea leaves harvested from the famous Menghai area. Also available in this series is the Menghai Shu Bing Cha (Cooked).
Actual Product Image (click to enlarge

)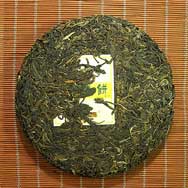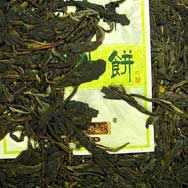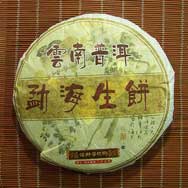 Reviews & Ratings
Это мой первый Шен, так что пока сравнивать не с чем... =) Но вкус более чем интересный... После Шу вообще непонятно. Но интересно. =)


Alex (11/10/2011)

Some interesting vegetal flavours in a tea that seems to lack a framework: no sweetness, no lifting acidity, no mouth-feel. Different. Something for the curious, maybe.


Robert (2/18/2007)

A bit peculiar for a Pu-erh. Nothing special about this tea.


Vladimir (2/14/2007)


If you have purchased this tea before and wish to review it, please login to your account and click on the Review & Rate item link.
Item(s) : 0
Your shopping cart is empty