Menghai Shu Bing Cha 08
Brand & Factory : Yi Bang Cha Ma Si Tea Industry Co. Ltd. | Type : Shu/Cooked | Vintage Year : 2008

(rating: 3 out of 5)
This is the cooked Pu'er version of Yi Bang Cha Ma Si Tea Industry's Menghai Cha Pin Xi Lie Series of Tea Cakes. It is compressed using tea leaves harvested from the famous Menghai area. Also available in this series is the Menghai Sheng Bing Cha (Raw).
Actual Product Image (click to enlarge

)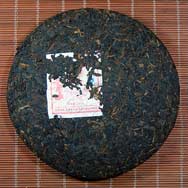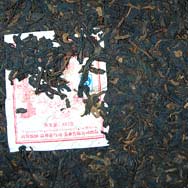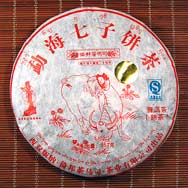 Reviews & Ratings
I ordered just a 25g sample and so far have tried once, itīs not a bad tea, not very special either but itīs good enough for daily drinking. The colour is rather transparent and wine-like, the taste is typically shu-ish but not too intense which I find good. It doesnīt feel very earthy like younger shu sometimes does. It is just ok for the price and can taste much better in a year or two if stored properly.


Esteban (9/1/2011)


If you have purchased this tea before and wish to review it, please login to your account and click on the Review & Rate item link.
Item(s) : 0
Your shopping cart is empty