Menghai Shu Bing Cha
Brand & Factory : Yi Bang Cha Ma Si Tea Industry Co. Ltd. | Type : Shu/Cooked | Vintage Year : 2006

(rating: 3.5 out of 5)
This is the cooked Pu'er version of Yi Bang Cha Ma Si Tea Industry's Menghai Cha Pin Xi Lie Series of Tea Cakes. It is compressed using tea leaves harvested from the famous Menghai area. Also available in this series is the Menghai Sheng Bing Cha (Raw).
Actual Product Image (click to enlarge

)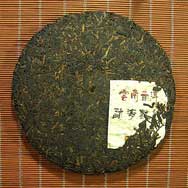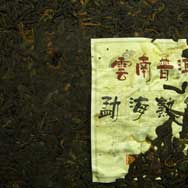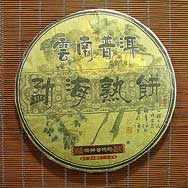 Reviews & Ratings
Somewhat similar to Hong Ban Na Zhi Chun Bing Cha, but I liked it less. Thereís nothing wrong with this tea, though.


Aadu (8/13/2007)

No earth or mould, itís in the clean, dry cola-style. Agreeable burnt-sugar aroma. Has the unusual vegetal flavours of some other YMS puís, especially in the puckery finish. Odd, but good.


Robert (2/18/2007)


If you have purchased this tea before and wish to review it, please login to your account and click on the Review & Rate item link.
Item(s) : 0
Your shopping cart is empty