Ming Ri Zhi Xing Bing Cha
Brand & Factory : Boyou Tea Production Co. Ltd. | Type : Sheng/Raw | Vintage Year : 2006
Ming Ri Zhi Xing means "Future Star", so named because Boyou believes this Sheng Pu'er will age well and will one day turn out to be rewarding like other famous Sheng Pu'er. It is compressed from tea leaves picked from the high mountain areas in Menghai (1600 meters above sea level).
Actual Product Image (click to enlarge

)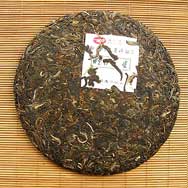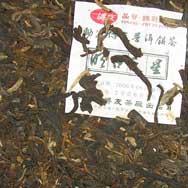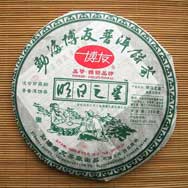 Reviews & Ratings
No review for this Ming Ri Zhi Xing Bing Cha yet...

If you have purchased this tea before and wish to review it, please login to your account and click on the Review & Rate item link.