Pin Wei Bang Zhang Bing Cha
Brand & Factory : Yi Bang Cha Ma Si Tea Industry Co. Ltd. | Type : Sheng/Raw | Vintage Year : 2009
Ban Zhang Pu'er tea is well known for its powerful taste and strong lingering aftertaste. Pin Wei Ban Zhang literally means to "Taste Ban Zhang". Ban Zhang Tea Cake is highly popular with Pu'er tea cake collectors. This is a tea not to be missed if you are a raw Pu'er tea lover.
Actual Product Image (click to enlarge

)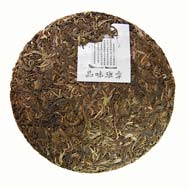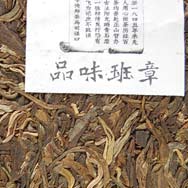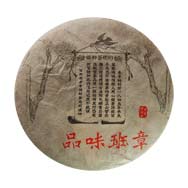 Reviews & Ratings
No review for this Pin Wei Bang Zhang Bing Cha yet...

If you have purchased this tea before and wish to review it, please login to your account and click on the Review & Rate item link.