Qiaomu Shengtai Cha Tuo Wang
Brand & Factory : Ba Jiao Ting, Li Ming Tea Factory | Type : Sheng/Raw | Vintage Year : 2006

(rating: 5 out of 5)
Qiaomu Shengtai Cha Tuo Wang is one of the most promising Sheng Tuo Cha in the market now. The word "Wang" means King. This Tuo Cha is made from special grade (Te Ji) spring harvested Bu Lang Shan tea leaves, blended and formulated by the most experienced tea master from Li Ming Tea Factory. This premium Tuo Cha is highly regarded by many Pu'er tea connoisseurs in Guang Zhou and some even claimed this is the best Sheng Tuo Cha, with Menghai V93 as the best Shu Tuo Cha. Tightly compressed for storing and further aging.
Actual Product Image (click to enlarge

)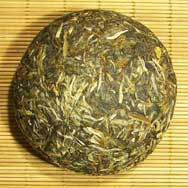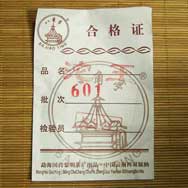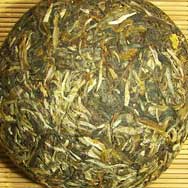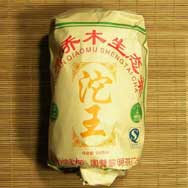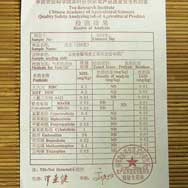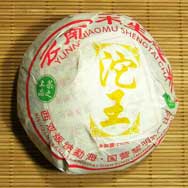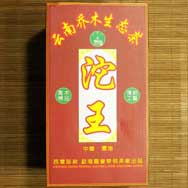 Reviews & Ratings
Very aromatic blend. Aging beautifully.


Aadu (11/26/2018)

This is among the best Liming Teas. It is from Bulang Mtn. Well made and deserves its price.


Jun Rim (1/4/2012)

The tea is sweet and I will stop buying other Tuo tea and focus on this one. I enjoy drinking it at this young age already.


Chung (5/15/2007)


If you have purchased this tea before and wish to review it, please login to your account and click on the Review & Rate item link.