Wan Gong Bing Cha
Brand & Factory : Sui Yue Zhi Wei Tea Co. Ltd. | Type : Sheng/Raw | Vintage Year : 2011
Wan Gong, which name literally translates to "Curved Bow (weapon)", is a village in Yi Wu and is famous for its ancient forest and tree teas, some exceeding 1000 years old. Pu'er tea leaves from this area are very high in demand as they make strong and amazingly distinct tasting tea. This tea cake is made purely from tea leaves harvested from Wan Gong ancient forest.
Actual Product Image (click to enlarge

)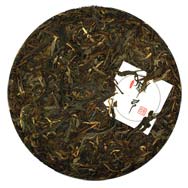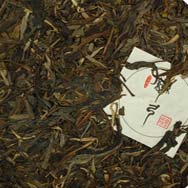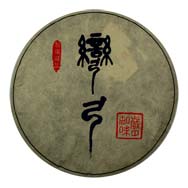 Reviews & Ratings
No review for this Wan Gong Bing Cha yet...

If you have purchased this tea before and wish to review it, please login to your account and click on the Review & Rate item link.
Item(s) : 0
Your shopping cart is empty