Wu Ji Pu-er Cha
Brand & Factory : Jin Fan / Golden Sail, Guangdong Tea Import and Export Co. Ltd. | Type : Shu/Cooked | Vintage Year : 2005

(rating: 3 out of 5)
Wu Ji Pu'er Cha is a product of Guangdong Tea Import & Export Corporation, a company which has been around since 1952 and well-known for its production of the famous Guan Yun Gong Pu'er Bing Cha. This loose-leaf Pu'er tea is prepackaged in100-grams box. It is made using 5th grade Pu' tea leaves.
Actual Product Image (click to enlarge

)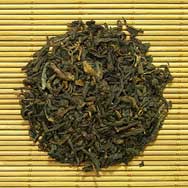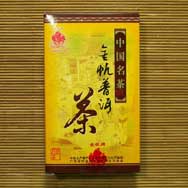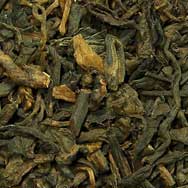 Reviews & Ratings
metallic taste and not very strong. although its' price and leaf grade is higher than the San Ji Pu erh cha i like it less...also for its' cheap price i think its taste is not good


eike (4/12/2007)

Very good for a loose leaf pu´erh. I find I like this one strong. I tend to use more than the recommended amount and I like to steep it for far longer. Very rich flavour without ever turning bitter.


Kimberley (4/30/2013)


If you have purchased this tea before and wish to review it, please login to your account and click on the Review & Rate item link.