Wu Ji Zhuan Cha
Brand & Factory : Dayi, Menghai Tea Factory | Type : Shu/Cooked | Vintage Year : 2006

(rating: 4 out of 5)
Wu Ji Zhuan Cha was introduced by Menghai Tea Factory in year 2005. This brick tea is compressed using 5th grade tea leaves harvested directly from Menghai county in Yunnan province of China. Thick tea buds are scattered across the surface of the brick during the compression process.
Actual Product Image (click to enlarge

)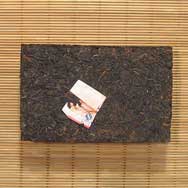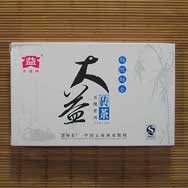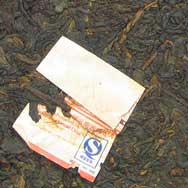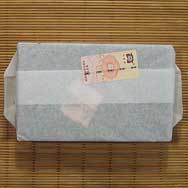 Reviews & Ratings
one of the best cooked pu erhs i have tasted so far! not really strong but therefor extreme delicious-creamy and smooth. in the background you can find some light flowery-fruity taste; something affordable and really enjoyable! the only strange thing is itsí wet leaves smell..not worse or so but, well not the average shu smell...all in all i really like it!


eike (4/15/2007)


If you have purchased this tea before and wish to review it, please login to your account and click on the Review & Rate item link.