Wu Liang Shan Da Shu Cha Bing Cha
Brand & Factory : Yi Bang Cha Ma Si Tea Industry Co. Ltd. | Type : Sheng/Raw | Vintage Year : 2007

(rating: 4 out of 5)
Wu Liang Shan is famous for the ancient tea trees growing amidst its forest high up in the mountains. This Da Shu Cha (translates to "Great Tea Tree") tea cake is produced using tea leaves picked from old trees in the Wu Liang Shan tea forest. Due to their height, the tea leaves are harvested by the local minorities there with the help of tall ladders. If you like Da Li Nan Jian' Feng Huang Tuo or Bing Cha, you will definitely like this one.

All Yi Bang Cha Ma Si Tea Industry Co. Ltd. cakes are compressed using stone mold.
Actual Product Image (click to enlarge

)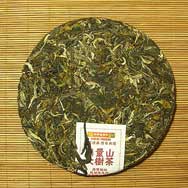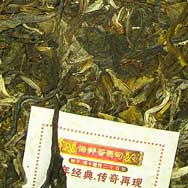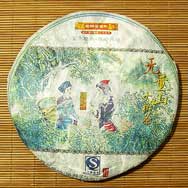 Reviews & Ratings
As a big Nan Jian fan I found this sheng good enough. Not very strong but aromatic. 11 years old itīs good semi-aged sheng.


Aadu (11/24/2018)

Big leaves with fragrance of sweet fruits. Tea is sweet, smooth, fairly mild and pleasant to drink.


Mike (4/26/2009)


If you have purchased this tea before and wish to review it, please login to your account and click on the Review & Rate item link.
Item(s) : 0
Your shopping cart is empty