Wu Ming Shan Bing Cha
Brand & Factory : Yi Bang Cha Ma Si Tea Industry Co. Ltd. | Type : Sheng/Raw | Vintage Year : 2008
This special tea cake is made from tea leaves that were harvested from 100% wild grown ancient tea trees that grow at high altitudes (1300 to 2100 meters above sea level) in Wu Ming Shan. The tea leaves were harvested during the Gu Hua Tea Season during the autumn season, considered the ideal harvesting period for Pu'er tea leaves. The quality of the tea leaves are very high. This is because Wu Ming Shan is almost always covered in thick mist, plus the unpolluted soil is very fertile, thus allowing tea trees to flourish there.
Actual Product Image (click to enlarge

)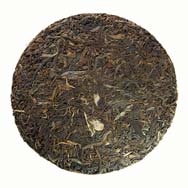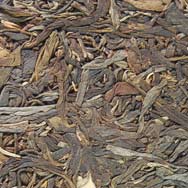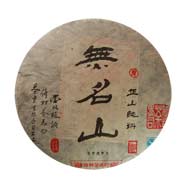 Reviews & Ratings
No review for this Wu Ming Shan Bing Cha yet...

If you have purchased this tea before and wish to review it, please login to your account and click on the Review & Rate item link.
Item(s) : 0
Your shopping cart is empty