Xian Ting Zhi Xing Bing Cha
Brand & Factory : Boyou Tea Production Co. Ltd. | Type : Shu/Cooked | Vintage Year : 2007

(rating: 4.8 out of 5)
Xian Ting Zhi Xing means "The Star of the Leisure Courtyard". This is a very good tea cake for its price, and as with all Boyou products, you can expect exceptional quality. The tea cake was compressed in year 2007 using tea leaves that have been aged since 2005, so it is ready for drinking now. It was awarded the "Cha Zu Kong Ming Xiang Jiang" Gold Award in the Pu Er Strategy Union Meeting in 2007.
Actual Product Image (click to enlarge

)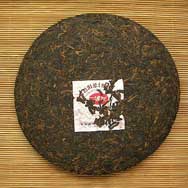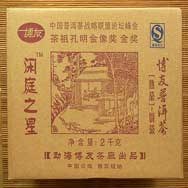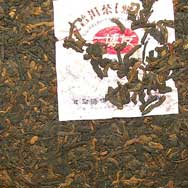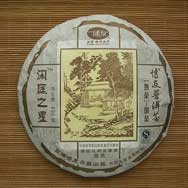 Reviews & Ratings
A good addition to the tea menu for variety, this tea provides a full body with a smooth yet distinctive PuŽer flavor. It has the scent of fermented PuŽer, but not overpowering and brews with a dark strong color.


David (12/26/2015)

An extremely good tea.


Teh (3/7/2013)

The product arrived in a perfect condition. The smell of this puer tea is very good at a cheaper price than others that I ordered.


Chanida (3/4/2013)

wonderful dark mellow infusion


Fred (11/10/2007)


If you have purchased this tea before and wish to review it, please login to your account and click on the Review & Rate item link.
Item(s) : 0
Your shopping cart is empty