Ye Sheng Tuo Cha
Brand & Factory : White Crane, Xiaguan Tea Factory | Type : Sheng/Raw | Vintage Year : 2006

(rating: 3.5 out of 5)
Xiaguan's Ye Sheng Tuo Cha is a very special bowl-shaped tea. Compressed using tea leaves harvested from the world's tea tree origin, Lan Cang virgin forest, this tea has a very unique fragrance and flavor. The appearance of the leaves and buds is also unique in that every bud has a very small leaf which looks like a fish scale.
Actual Product Image (click to enlarge

)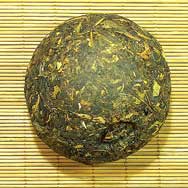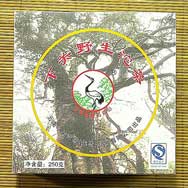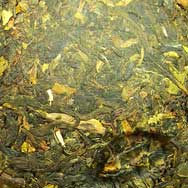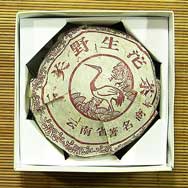 Reviews & Ratings
Ye Sheng is a unique variation of sheng puŽer tea. It has almost no bitterness and mild taste. I brewed it with 6 g tea and 100 ml water in gaiwan and there was easy to got 10 good infusions. Probably you can get even more infusions. Cha qi is very good but not overwhelming. It was my third encounter with ye sheng and I was very happy.


Aadu (11/24/2018)

Promising flavor, but left me with an odd, dull feeling. Hard to describe, but unpleasant.


Michael (5/31/2007)


If you have purchased this tea before and wish to review it, please login to your account and click on the Review & Rate item link.
Item(s) : 0
Your shopping cart is empty