Zi Ya Bing Cha
Brand & Factory : Yi Bang Cha Ma Si Tea Industry Co. Ltd. | Type : Sheng/Raw | Vintage Year : 2007

(rating: 4.2 out of 5)
Zi Ya, or Purple Bud in English, is so named because of its purplish color leaf and stem. This tea leaves were picked from a new tea tree species discovered in 1985 by a group of experts from the Yunnan Tea Research Center. Until today, production of tea cakes using Zi Ya materials is still very limited due to the high cost.
Actual Product Image (click to enlarge

)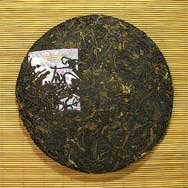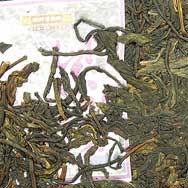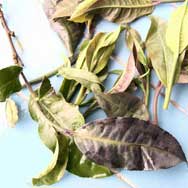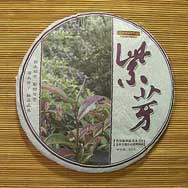 Reviews & Ratings
Really delicious purple leaf tea, everyone who tastes this tea loves it also. Itīs a fantastic example of a per that has matured nicely, lost its bitterness and has developed a lovely warming earthy and balanced composition of flavour. Highly recommended.


Andrew (8/31/2015)

Wonderful puīerh.The aroma is gentle and delicate but it lasts for many infusions;in some way i thought about wuyi oolongs when first brewed it.I donīt give it 5 stars just because i think itīs still young.


Pierantonio (9/5/2008)

very good puer, smooth, sweet with faint cocoa and tabacco notes, recomendable


Sergio (6/18/2008)

Most interesting tea for aging and I will wait for it to mature.


Chung (5/15/2007)

Has the "purple" character that many like, including me. Otherwise, it's a pleasant, crisp, simple sheng, though the interest deepens in later infusions.


Robert (2/21/2007)


If you have purchased this tea before and wish to review it, please login to your account and click on the Review & Rate item link.
Item(s) : 0
Your shopping cart is empty