Zi Yun Gui Bing Cha
Brand & Factory : Bao He Xiang Tea Factory | Type : Sheng/Raw | Vintage Year : 2013

(rating: 5 out of 5)
This tea cake was made from tea leaves carefully selected from wild grown trees from Xi Gui , a small 4km square kilometre area within Lin Cang District in Mang Lu Mountain. The yearly production is very limited. Zi Yun Gui tea taste is quite unique. The liquor tastes sweet, strong and bold while the fragrance has a combination of flowery and fruity notes.
Actual Product Image (click to enlarge

)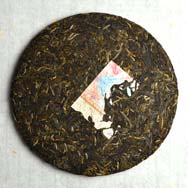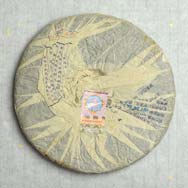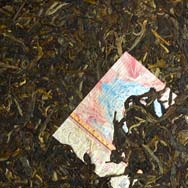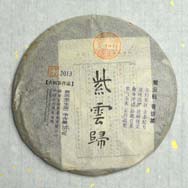 Reviews & Ratings
Tea eccellente. la persistenza dell´aroma complesso anche dopo diverse infusioni è notevole. Il sapore morbido e molto piacevole. per utilizzarlo al meglio è necessario fare qualche tentativo cambianto quantità e durata delle infusioni; sicuramente bastano piccole quantità per ottenere risultati e un numero di infusioni sorprendenti. Non è un tea economico il prezzo però non è ingiustificato.


Tommaso (1/15/2021)


If you have purchased this tea before and wish to review it, please login to your account and click on the Review & Rate item link.